The Healing Garden at Lancaster Cancer Center: A Restorative Nature
The garden is a peaceful place that promotes healing in patients, families, and staff. Researchers Marcus and Barnes conducted a study where 95% of those interviewed said their mood improved after spending time outside, changing from depressed, stressed, and anxious to calmer and more balanced.
Year after year, the Healing Journey Foundation continues to enhance this environment so that visitors can connect spiritually with themselves and outside themselves.

Phase 1 of the Healing Garden
Phase one of the Healing Garden has been completed. Appropriately named, the Spirituality section, is centrally located in the heart of the garden where visitors enter through a pathway of steps which represent the climb on their journey. The path leads to a comforting sanctuary for visitors to sit and reflect. The Healing Journey Foundation would like to thank the thoughtful and generous support of the many volunteers, staff, and landscapers that helped make the first phase of the Healing Garden become reality.
Stay tuned as this spring, we're excited to reveal our plans for phase 2 of the Healing Garden.
If you're interested in learning more about Phase 2 directly, please contact Mindy Degreen at 717.725.4485 or by email at mindydegreen@healingjourneyfoundation.org.
Phase 2 of the Healing Garden
Volunteers gathered on Sunday, September 25 to help plant 450 native pollinator plants to help build a wildflower meadow. The native plants will help support butterflies, bees, and birds, along with other essential wildlife, while also being a beautiful space for observation and reflection.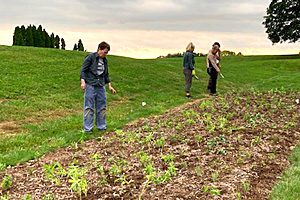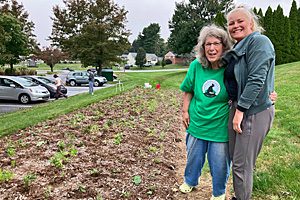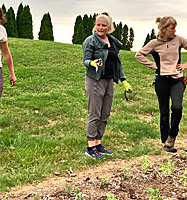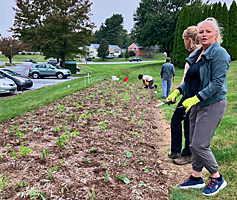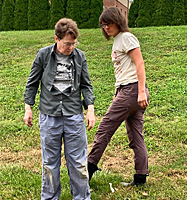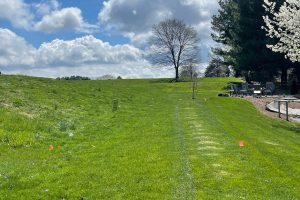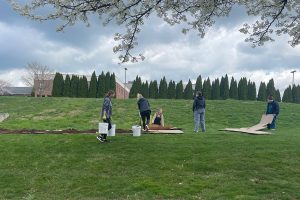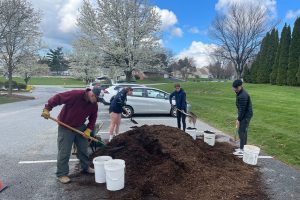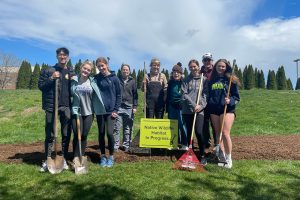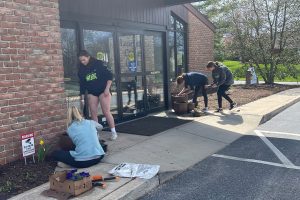 The National Wildlife Federation supports the funding of native plants, through a generous donor in our region. "They mostly support the work my business does in the Schoolyard Habitat program in the city schools", said Elyse Jurgen, M.ed., CBLP. However, they have recently agreed to support some other select community plantings in the region that offer an educational experience, which is where the Lancaster Cancer Center / Healing Journey Foundation Wildlife Habitat garden fits in. The aim for these native gardens is two-fold: 1. to protect and conserve dwindling wildlife populations(namely pollinators and birds) and 2. as educational awareness to the broader public on ways to convert lawn into beautiful, biodiverse garden spaces.
To learn more, visit www.waxwingecoworks.com.
 "To everyone at the Lancaster Cancer Center and Healing Journey Foundation, thanks for your care and yes, joy, you bring to our journey."

–Mike and Terrie E.