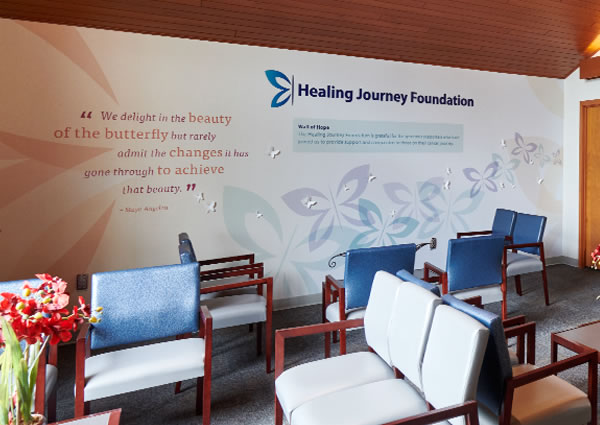 The Healing Journey Foundation was founded in 1994 as a non-profit (501 c3) organization. The Foundation was
developed out of the vision of the Lancaster Cancer Center to provide Care Beyond Treatment and serves as an advocate to help cancer patients on their journey. Programs are designed to educate, inspire, and empower and are free to Lancaster Cancer Center patients and their families as well as to the general public.
Donate
The Healing Journey Foundation relies solely on generous donations from individuals, businesses, and grants. Your gift will help to ensure programs and support continue now and into the future. With support from friends like you, we are also able to provide gift cards for groceries, gas, and transportation for patients who qualify for this assistance.
Contributions are tax-deductible:
To make a donation, go to lancastercancercenter.com/foundation/make-a-donation or with a check made payable to: The Healing Journey Foundation.
Mail to : Lancaster Cancer Center
498 Stehman Road
Lancaster, PA 17603
To learn more, contact Mindy DeGreen at 717.725.4402 or by email at mindydegreen@gmail.com